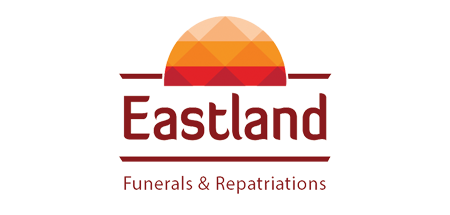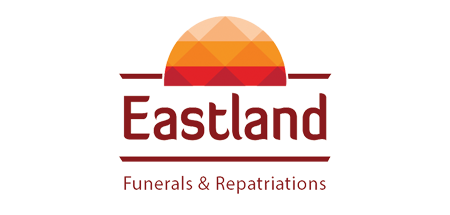 Our Staff
Eastland was created for your needs and with your community in mind. Our team of licensed funeral directors, embalmers and support professionals are here to guide you through each step of the way. Several representatives from many cultures are available to serve you, who understand your faith and beliefs. Our extensive network of multi-lingual staff and associates will ensure comfort for you throughout.


Featured Staff:
Founder & Director, Nathan Romagnoli
Nathan's philosophy was borne of his own deeply felt experiences of family loss. His experiences showed him that the way we observe the passing of loved ones can have a lasting impact on those who go on living. Nathan's passion for helping those in need has been a constant since childhood.
After more than 16 years in the funeral industry in Ontario and British Columbia, Nathan acquired a deep understanding of Canada's diverse cultures, religions and needs. From these experiences, a life-centered approach to funeral service was born.
View Nathan's LinkedIn Profile here.
Philosophy & Vision
Working under the auspices of one of Canada's largest conglomerate funeral chains, Nathan formed his vision on how the funeral industry could be and set forth to forge a new path for families. It is a path of social responsibility encompassing respectable prices, accessible unique services, and environmental care. Nathan's vision is that families should feel in charge of their own decisions instead of being cornered into funeral services that aren't valued by families and that they should make important decisions in line with their budgets and expectations.
Creative Funeral Director, Ellen Newman
For the past 20 years, Ellen Newman has found herself hovering at the crossroads of people's lives. She has been a DONA/CAPPA certified birth doula and childbirth educator, a Unitarian Universalist Lay Chaplain and a full time Realtor. She found her work with grieving families as a Lay Chaplain the most personally rewarding, which led her to begin a new career in funeral service.
Ellen graduated with Honours from the Funeral Service Education program at Humber College in 2016, and received 5 program awards, including the School of Health Sciences Award of Excellence in Funeral Service Education, and the Ontario Cemetery and Funeral Professional's Award for high academic standing, creativity and innovation.
Philosophy & Vision
Ellen believes that if a person is not aware of what options are available to them, they do not have any. She is passionate about green, natural and family-centered funeral and burial options, and is proud to be eco's specialist in these areas, serving the families of the Golden Horseshoe.
Featured Cultural Representative, Ajit Singh Rakhra
I am a Mechanical Engineer by profession and have 28 years' management experience in back home country in India and 15 years' in Canada. After Canadian retirement in 2007 I joined social services full time. During my whole career I had been associated with social services. Briefly they are as under.
In Back home country India during my whole engineering career I was involved in Officer club for social services and had been general secretary to Gudwara management committee several times and had been columnist for various magazines and periodicals.
I migrated to Canada in 1992 and lived in Calgary city for 13 yrs. I was local president to World Sikh Organisation during all that period. I did commendable work of introducing Sikhs (People who grow hair and beard) in Canadian work force. Safeway and Macdonald companies recruited Sikh boys after altering their company's dress codes with my persuasions and meetings with company managements.
After shifting to Brampton I joined a local club- Castlemore seniors club. I worked as Tourism secretary. I introduced periodical site seeing trips for members. We used to do 5 to 6 trips every year. This activity became so hit that many more clubs needed my help to do that.
I initiated to form 'Association of Seniors Clubs` to widen the scope and worked as 'spokesman`. We took a project of cheaper funeral services for our people along with tourism service. That too became popular. Other than these services we take care of seniors for their concerns due to administration, like city, provincial and federal level.
Just to widen still more scope for general seniors who are not members of any club, we have formed 'Social services Group- Brampton`. I am the General Secretary to it. We celebrate national festivals like Canada Day and Multicultural Day, in addition to all the said activities. Last year I managed to book 15 trips of different attractions in Ontario for different clubs.
Our SSSG celebrated Multicultural Day on 25 th of June 2016 in Brampton Soccer Center. More than 600 people attended that. It was an exemplary event.
During 2017 I plan to take up a project of 'Seniors Awareness Against fraud`. Event will be held on 24th of June, 2017. Big hall is already booked for that. That will make our seniors safe and aware about various kinds of fraud.