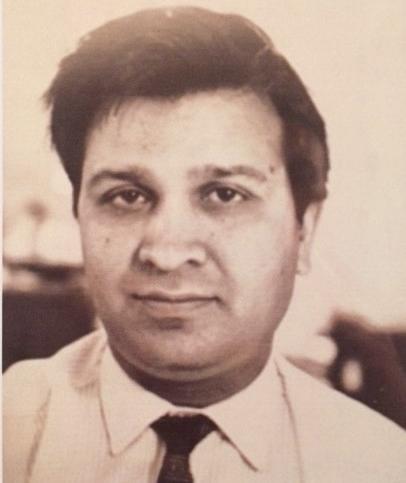 Obituary of Jagir Lall
In loving memory, Jagir Singh Lall, 82, of Brampton, ON, peacefully passed at his home surrounded by family on June 10, 2017. Jagir is survived by his wife Sukhjit of 52 years, daughter Bhupender Channe, son Manjinder Lall, son in-law Rommy Channe, daughter in-law Baljeet Channe-Lall, grandchildren Ashwant Channe, Navraj Channe, Navjoth Lall, Amrita Lall and Suneal Lall, and extended family. Jagir was a loving father, husband, grandfather and friend to all.
Friends may gather to visit with the family on Thursday, June 15th starting at 10:00 am The Magnolia Room of St. John's Dixie Cemetery and Crematorium (c/o eco Cremation & Burial Services Inc.) at 737 Dundas St. E., Mississauga ON. The Cemetery building is located at the far north end of the parking lot past the iron fence. Guests are instructed to park in the parking lot and walk to the Cemetery building.
Please help to create a legacy for Jagir by sharing your photos, memories and stories of him here on this memorial webpage created in his honour.
Unique entrusted to Eastland Funerals - A program by eco Cremation & Burial Services Inc - providing homeland traditions.
In lieu of flowers, contributions can be made to Tall Pines Adult Day Services (https://www.peelregion.ca/ltc/programs/tall-pines-ads.htm), 1001 Peter Robertson Blvd. Brampton, ON Canada, L6R 2Y3